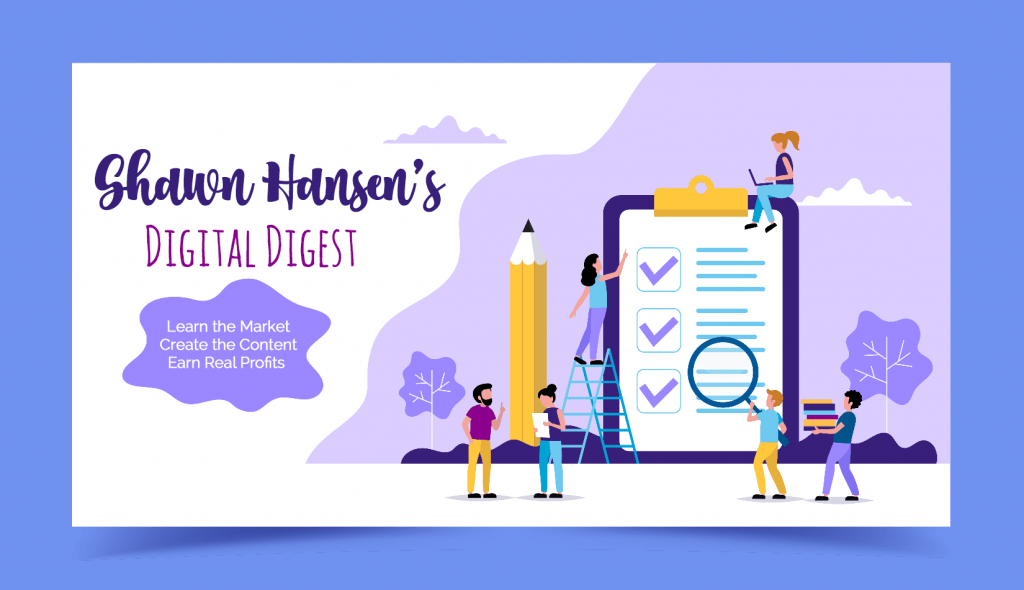 Are You Ready to Go Paper Free and Save a Tree?
---
In today's edition of the Digest, I wanted to tie up those loose ends regarding the connection between Zinnia, manageable file sizes, and a great way to LEVERAGE your DPJN Designs.
When you played with the Zinnia App, you were probably amazed by how easy it was for you to begin with a basic DPJN spread, and then ADD to it to make the design your own, right?
Well, that's EXACTLY how you manage your files sizes while LEVERAGING your DPJNs to keep your customers coming back for more.
I'll be digging into this in more detail next time, but to move on with the basics…
While in the Zinna App, you no doubt noticed that there are color-coordinated themes, topical themes, and other coordinated groupings to help you create all kinds of great spreads from simple page layouts.
Those are the same kinds of things I'll be teaching you to consider, plan, and design for the ADD ONS to YOUR DPJNs, and that will ensure you create and deliver a manageable file, AND you allow your users to be creative with the way they take what you design and create their own unique spreads, while coming back to you time and again for more original content to augment their base DPJN purchases.
Once again, if you haven't yet checked out the Zinna App, I recommend you do.
You can learn more at the Pixite website: https://www.pixiteapps.com/zinnia
Okay, that's it for this Edition!
Shawn
P.S.
A COURSE LAUNCH UPDATE
I'm already feeling like a village idiot for treating you like a modern-day version of THE CLAPPER and saying COURSE ON…COURSE OFF…COURSE ON, so after much stress and anxiety (all my own doing – not yours) while trying to come to a launch-date decision this week, I realized I just don't have an answer to give.
Every time I started to (re)mark my calendar, I felt a cloud of doom beginning to form over my head…and it just felt like any decision might turn into a bad one.
So for now, I'm just not going to make a promise I might not be able to keep in terms of the launch date.
Some folks have contacted me worrying they'd miss the launch or a sale, and about a dozen people even asked if they could buy now and just wait for the launch – I really do appreciate all of the support you've given me during this confusion, but I promise you, you won't miss out!
I'll be giving affiliates a one-week notice of the launch date, and that will be the point at which I'll be starting to talk about a concrete date in the Digest AND in my regular emails, which will give you plenty of notice. 🙂
I will say this: I made a lot of solid progress last week, and I think I might have found the internet uploading sweet spot for my area and our connection. I was able to upload one (and twice two) video(s) each morning without any timeouts during the hours of 4:00 AM – 5:30 AM, and it was consistent, so I've begun planning my days around that.
Fingers crossed for another solid week!