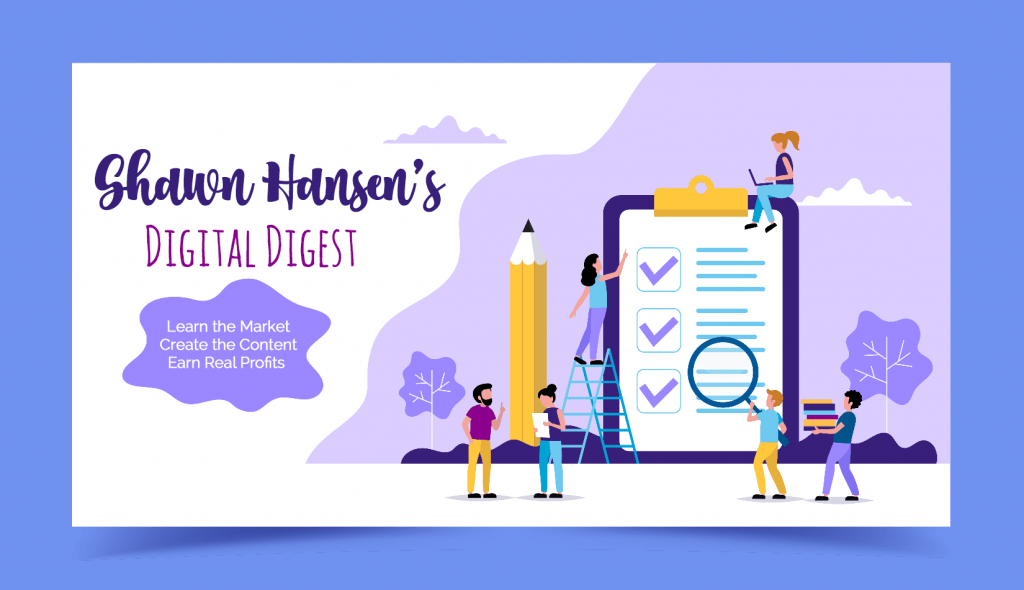 Are You Ready to Go Paper Free and Save a Tree?
---
COUNTDOWN TO LET'S GET DIGITAL COURSE LAUNCH: 25 DAYS
In today's edition of the Digest, I want to give you a little preview of the training I've got for you in my "Let's Get Digital" course.
As I mentioned previously, the core part of the training is comprised of HANDS ON DOING.
In addition to other foundational training, I'll be guiding you through THREE complete projects, each of which will build on one another, so you'll learn gradually, have a chance to reinforce new concepts, and can develop a variety of design skills without feeling overwhelmed.
The first project we'll complete is a 6-Divider DIGITAL NOTEBOOK.
During this project, you'll design in portrait mode, and you'll learn how to create a basic DPJN layout, cover, and contents.
During this first project, I'll also walk you though creating 6 paper styles, designing a home navigation page, and the process of linking everything in both Keynote and PowerPoint, so your finished design works flawlessly in the GoodNotes App.
Once we're done creating your DIGITAL NOTEBOOK, I'll also walk you though exactly how users will take what you've created, make it their own, and begin using your it in the real world.
After completing this project, you'll have the skills you need to move on to the second project with confidence.
And yes, I'll spill the beans on what you can expect from project number two, but not yet! 😉
Next time, I'll share a little preview of your first project, plus I'll talk about dot grid paper, and how it's the key to perfect DPJN design – whether or not you choose to include it in your finished product.
As always, if you have specific questions about DPJNs, feel free to reply to this email, and I'll occasionally share my answer(s) to some of the most common questions here.
Okay, that's it for this Edition!
Shawn